Cardinal Dolan Announces Support for Child Victims Act
In a move reflecting the massive change from a church in crisis to "humble, people's pope takes world by storm," Cardinal Dolan this morning announced his support for a bill the Catholic Conference has blocked for ten years.
The Child Victims Act was brought forward consistently for 10 years by victims of child sexual abuse and their advocates, and was blocked by the Roman Catholic Church who have invested millions of dollars through lobbyists over the years to protect their secrets.
Secrets that have recently come to light in other states as lawyers representing victims have forced the church to reveal the extent of their cover up of sexual abuse by priests and the protection of funds that might otherwise have been lost in litigation over their collusion.
This is a move causing much celebration among victim advocates, over 26,000of whom have signed a petition calling on New York's political leaders to support the bill.
Cardinal Dolan's announcement released today. A copy of which is not available online.
"When we realized that abuse by Catholic clergy only accounts for 2% of all child sexual abuse, we realized we weren't as much of the problem as people have been making us out to be", said the Cardinal. "From behind the pulpit, it has seemed a bit like an anti-Catholic witch hunt. Hopefully, as the Child Victims Act allows victims who were abused in schools, youth-serving organizations and in the privacy of their own homes to start seeking justice, it will deflect attention from some of our darker, more satanic days. Let's face it, the 1990's and the beginning of this century were hard on all of us".
Cardinal Dolan is right. Whilst sexual abuse by priests only represents a fraction of the total cases of child sexual abuse, it seems more prevalent because of the media storm caused by the cover up. A media storm that was recently brought to the forefront of the public's mind after the movie "Spotlight" was seen by millions and won the Oscar for best picture.
When  asked about the Catholic Church's past objections to the bill, which included concerns that parishes will close and that the Church will become unable to do its philanthropic work, the Cardinal said "We were just saying that. We're the richest organization on the planet. It's our job to protect the generous donations of our parishioners so that we can build retirement homes like the one my colleague in New Jersey is building right now and provide other essential services to the poor, needy and destitute. We may be a not- for- profit, but everybody has to live and nobody wants to lose money. But hey, that's what insurance is for."
Like so many things, including the Pope's surprising views on homosexuality, this represents a complete about -face for a church who only yesterday was seen by many to be in crisis. The CDC's ACE (Adverse Childhood Experiences) study shows that sexual abuse of girls leads to more abortions, a subject Pope Francis assures us the Church is staunchly against. Experts wonder if this fact is why he feels morally bound to support measures to discourage sexual abuse of children.
The Catholic Conference has fought against legislation to lengthen or eliminate Statutes of Limitations for child sexual abuse in every state where it is introduced, particularly when parts of the law include civil-lookback windows that allow injured parties to sue and allow the names of those who sexually abused them to be made public.
The fight has been on-going for over a decade. When asked about the seemingly sudden change of heart, Cardinal Dolan said "We've all been looking at this the wrong way. New research has come out, showing that sexually abused children actually live shorter, sicker lives than children who aren't sexually abused. The CDC's research shows that being sexually abused costs survivors an average of $200,000 in actual damages. It costs American taxpayers over $120 Billion every year. The more I thought about it, the more I realized it's just wrong to fight this bill. Raping children with impunity isn't a Catholic value. At some point we all have to stop, look ourselves in the mirror, and ask ourselves, "What would Jesus do?"
What do you think Jesus would do?
April Fools!
It is of course April 1st and whilst one day I hope to read an article like this, I'm not holding my breath. Satire is perhaps the only way to point out the absurdity of the situation.
Every day I'm going to keep fighting for this bill. Passing this bill may be shameful for a church who has fought it for years. It may be expensive for the insurance companies who have represented organizations without ensuring they have the practices and processes in place to actually protect children. But it will allow child rapists like my father to be legally identified, it will allow child victims some sense of justice that is now denied them, and it will allow all the laws, the police, and other professionals to do their job.
Protect our children.
Sadly most of our laws like Megan's Law require a sex abuser to be convicted before they can work. And right now that only happens less than ten percent of the time- largely thanks to Statutes of Limitations on this crime. Today, the law Cardinal Dolan and the Catholic Conference are fighting protects sex abusers – and amongst them the small but significant number of priests the church employs and has protected, at the expense of the innocent children they raped. Priests who went on to rape in their new jobs, in new ministries, with new children. Sometimes over and over again.
You can help by signing the petition. You can support the Stop Abuse Campaign. You can share this, or anything else you read here, with your friends to educate and ignite conversations.
Working together, we can stop abuse. But as of right now, Cardinal Dolan isn't committed to working with us. We're ready to meet him and discuss ending this shameful chapter for the church at his earliest convenience.
After all, who is the real April fool? Cardinal Dolan? The majority of New York's politicians who have listened to his lobbyists and blocked this bill for years?
Thanks for enjoying this foolish moment of hope with us.
Have a happy and safe April Fool's day.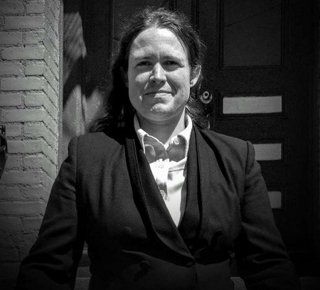 Melanie Blow
Executive Director, Stop Abuse Campaign
A survivor of incest, psychological abuse and a host of other childhood trauma, Melanie now uses her talents to prevent Adverse Childhood Experiences. Melanie has over a decade of legislative advocacy regarding children's issues, and she has been published in newspapers, magazines and blogs all across the country.
Melanie has an ACE score of 6.
Authors express their own opinions which do not necessarily reflect the opinions of the Stop Abuse Campaign.
Comments
comments