The number of New York children sexually abused every year is more than the average crowd at Yankee Stadium. Imagine that, 43,000 New York Children*. Imagine that.
Each one of them enduring shorter, sicker lives haunted by shame, embarrassment, and fear.
Senator Flanagan, the leader of the senate, said the Child Victims Act will not be taken up this year. The Child Victims Act lets yesterday's victims publicly identify their abusers, thereby protecting today's children.
Senator Flanagan has blocked a bill that has the support of the Governor, the Democrats, Independent Democrats supported a version of the bill, and at least one Republican Senator. The Assembly passed the bill with overwhelming cross party support. The bill is supported by the Attorney General, local government leaders, victim organizations, child protection organizations, and a huge cadre of advocates, many of them survivors. He has blocked a bill that parents, whether Republican, Democrat, Independent support. He has blocked a bill that most Roman Catholics support.
New York's children are at risk. According to the CDC 1 in 5 children are sexually abused before their 18th birthday. Imagine Yankee Stadium again.
Shame, embarrassment, and fear are enormous barriers for victims to overcome.The majority unable to speak out about their trauma for decades, the average is 21 years. With victims silenced their abusers go on to abuse often hundreds of other children. A sex offender from Troy was due to be released back into the community this year admitted sexually abusing over 300 children including Gary Greenberg, an upstate investor who last year launched the Fighting For Children PAC.
This silence is hard to overcome. Trauma informed schools, medical facilities, and communities will help. So will training adults to protect children from sexual abuse and recognize the symptoms of abuse. Many adults today are unwilling or unable to do the right thing and protect a child who discloses to them. Making making mental health care more readily available will help. As will eliminating rape culture which silences victims who fear they will be blamed; many victims are blamed in court. She, or he, 'asked for it,' a frequent excuse.
Today 9 out of 10 sex offenders never see a day in jail**, and no more than 15% will appear on sex offender lists**. They are protected by law. New York State's statutes of limitations on child sex abuse slam the courthouse doors at the age of 23. Often decades before a victim can speak about the crime.
Chris Gavagan, a New York advocate and documentary film maker, interviewed his coach, who sexually abused him, on film. Having confessed his crime, having admitted that Chris was one of multiple victims, he catches his breath and says, "I'm not going to get in trouble for this am I?" Chris is heard on camera assuring him he will not, he is protected by New York State law. Chris' abuser still has access to children, has never seen a day in jail and is not on any sex offender registry.
Megan's Law lets parents know about sex offenders in their community. Megan's Law does not work until child sex abusers are on the registry. Residency restriction laws bar the 10% of sex abusers living by schools, but they don't protect against the 90% protected by law.
The Child Victims Act would change this. Different versions of it would extend or eliminate the criminal SOL, meaning more abusers will be held accountable. It would extend the civil statute of limitations until the victim is 50 years old; ample time for most victims. Most importantly it will provide a one year window for victims who have been denied justice to take their abusers to court, identifying the predator and ensuring that they appear on public databases.
The Act will also allow victims to sue insured organizations like the Roman Catholic Church and the Boy Scouts of America. This is the only constitutional way for victims over the age of 23 to get justice. Civil suits also motivate institutions to adopt the best practices that protect children from sexual abuse, and transfer the cost of caring for victims from taxpayers to negligent institutions. The Republican Senate say passing the act will mean that these organizations may go bankrupt. That has not happened in the many other states that have passed similar bills.
As Senator Brad Hoylman said, "I don't have a lot of sympathy for the bank accounts of groups that may have harbored abusers."
As you read this 5 New York children have been sexually abused. Think about that.
Advocates will maintain the momentum. New York's parents need to know how this bill protects their children; and then New York's parents will hold our Republican Senators accountable.
By Melanie Blow and Andrew Willis and first published in the Huffington Post
* Calculated using NY Census data and "Relationship of Childhood Abuse and Household Dysfunction to Many of the Leading Causes of Death in Adults: The Adverse Childhood Experiences (ACE) Study"
Vincent J Felitti MD, FACPA, , Robert F Anda MD, MSB, Dale Nordenberg MDC, David F Williamson MS, PhDB, Alison M Spitz MS, MPHB, Valerie Edwards BAB, Mary P Koss PhDD, James S Marks MD, MPHB
** Robert Baker of the Massachusetts Sex Offender Registry Board, Massachusetts Office of Public Safety. 2008.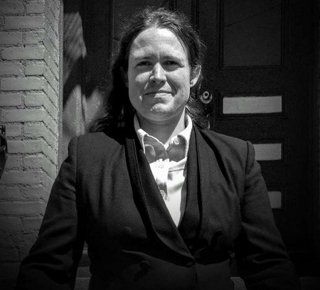 Melanie Blow
Executive Director, Stop Abuse Campaign
A survivor of incest, psychological abuse and a host of other childhood trauma, Melanie now uses her talents to prevent Adverse Childhood Experiences. Melanie has over a decade of legislative advocacy regarding children's issues, and she has been published in newspapers, magazines and blogs all across the country.
Melanie has an ACE score of 6.
Authors express their own opinions which do not necessarily reflect the opinions of the Stop Abuse Campaign.
Andrew Willis
Founder
Andrew was a Captain in the British Army before practicing integrated marketing communications and marketing, mostly for global brands. A survivor of child sexual abuse, domestic violence, and suicide, Andrew dedicated the second half of his life to protecting children from trauma.
Authors express their own opinions which do not necessarily reflect the opinions of the Stop Abuse Campaign.
Comments
comments