I'm Melanie Blow. I'm a child sex abuse survivor, and I've always wanted to change the world. And now for children in New York State, and after 13 years of hard work with some of the most amazing people, we finally succeeded. 
The Child Victims Act was signed into law on February 14, 2019. In addition to giving children who are sexually abused today more time to press charges in criminal court, it opened a one-year window for survivors to bring charges against people who sexually abused them, and institutions that facilitated that abuse. 
This has been a story of courage; of survivors becoming brave enough to tell their stories publically, of elected officials supporting a bill that started out being vastly unpopular, of institutions risking loss of funding and public favor for supporting the right thing. So many deserve so much thanks, but for starters, I want to thank former Assemblywoman Marge Markey for igniting the legislative flame, and Assemblywoman Linda Rosenthal for picking up the torch after it was passed. I want to thank Senator Brad Hoylman for being the first Senator to support this bill, and Senator Tim Kennedy for being the second one- a position requiring every bit as much courage. I want to thank Michael Polenberg of Safe Horizons for supporting this issue before it was popular, and for putting some considerable force behind it. I want to thank Jessica Schafroth, who successfully lobbied for this and herded the cats (us advocates) successfully towards victory. And a special thanks to Rebecca Stevens, director of the Lee Gross Anthone Child Advocacy Center in Buffalo for appearing beside me at Buffalo media events for this bill, and even hosting one on very little notice. 
The media played a huge role in making this bill into a law and making child sexual abuse into a political issue. Michael O'Keeffe and Ken Lovett from the New York Daily News were tireless supporters of this bill, who brought the entire New York Daily News, and later every major paper in New York, into the ring. I want to give a special thanks to the Buffalo News, for printing just about everything about this topic that I sent their way, and I especially want to thank Lou Michele for letting me educate him about the ACE study and the broad effects of child sexual, and non-sexual, abuse. 
And the advocates… there are too many of you to thank. I stood with some of you at the press conferences when there wasn't a single media representative, and I stood with some of you when the New York Times was taking our picture. We all stood for justice for survivors, and for making a brighter tomorrow for children. And we got our wish. 
Thank you.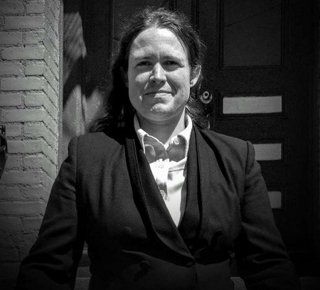 Melanie Blow
Executive Director, Stop Abuse Campaign
A survivor of incest, psychological abuse and a host of other childhood trauma, Melanie now uses her talents to prevent Adverse Childhood Experiences. Melanie has over a decade of legislative advocacy regarding children's issues, and she has been published in newspapers, magazines and blogs all across the country.
Melanie has an ACE score of 6.
Authors express their own opinions which do not necessarily reflect the opinions of the Stop Abuse Campaign.
Comments
comments