Help Us Pass Kyra's Law
Take the Side of the Angels, Children, and Goats
Heaven is planning a parade. They will hold it when New York passes Kyra's Law. It will honor all the children murdered because the court system did not create the needed reforms without the legislature's intervention. Unfortunately, it will be all too big a parade. Abusers keep killing children while courts defensively insist on keeping outdated practices that aren't working.
When the Stop Abuse Campaign started lobbying legislators several years ago to introduce the Safe Child Act, the first question was where has it passed. They wanted to see how the law was working. This is why it has taken so long to pass the first version of the Safe Child Act, but once we pass Kyra's Law in New York, it will be so much easier to pass similar laws in other states because we know these reforms will work.
Requiring courts to make children's health and safety the first priority changes the focus from the "rights" of abusers to children's well-being. Integrating ACE (Adverse Childhood Experience) Study and Saunders Study means it will be easier for courts to recognize true reports of abuse and respond effectively. The early hearing limited to abuse issues will prevent distractions and save substantial time and resources. Training and retraining court professionals mean courts will have to abandon all the standard practices the research proves are harmful to children. Most of all, Kyra's law tells the courts that they have to change their practices, and the results that kill children and ruin children's lives will no longer be tolerated.
The Stop Abuse Campaign is working with Kyra's mom, Jacqueline Franchetti, to pass Kyra's Law.
What New Yorkers Can Do to Pass Kyra's Law
Kyra's Law, A-05398, was introduced in the Assembly by Andrew Hevesi. Several members have already signed on as co-sponsors. We are hoping our New York-based supporters will ask their assemblymember and senator to join as co-sponsor.
To make that easier, New Yorkers should enter their address in the panel below and click 'GO,' we'll find the right legislators for you.
Subscribe to our Family Court Crisis mailing list to stay in touch.
Even if You Don't Live in New York
Reach out to anyone you know in New York and ask them to contact their legislators to support Kyra's Law. If possible, ask them to write a letter to the editor explaining the desperate need for this legislation. If you are a member of a national organization, ask them to write a memorandum in support of Kyra's Law and send it to Assemblyman Hevesi. Contact us if you need assistance.
If you live in Pennsylvania, you have similar legislation called Kayden's Law that has a good chance of passage. It has already passed the senate judiciary committee unanimously. Sign our Kayden's Law petition here. Please contact your legislators and ask them to support Kayden's Law. For our supporters in other states or countries, please reach out to your legislators and ask them to sponsor the Safe Child Act in your state. The Stop Abuse Campaign will work with legislators interested in supporting the Safe Child Act.
The Stop Abuse Campaign wants to prevent children from being exposed to ACEs, and the Safe Child Act is one of the best ways to accomplish our goals. If reforming the broken family courts is important to you, please consider joining the Stop Abuse Campaign's work to protect children.
You can support our work by making a financial contribution. If you are on Facebook, you can use your birthday to help children by creating a fundraiser for the Stop Abuse Campaign. We will soon announce a membership program for supporters who want to be part of our campaign. We will be sponsoring a showing on April 20th of the Documentary What Doesn't Kill Me, which includes a discussion of the Safe Child Act. Subscribe to our mailing list for an invitation.
Reason for Optimism
The last year has been challenging, and many loved ones have not made it. We have learned that we must listen to the scientists, which court professionals routinely fail to do. But out of the ashes, something good is happening. Kyra's Law marks the sixth state to introduce a version of the Safe Child Act.
At the Stop Abuse Campaign, we have been expanding with several new volunteers who make substantial contributions to our work. You will soon see some of their work. We are excited that our esteemed colleague, Melanie Blow, has started working full-time as our Executive Director. This thanks to a generous contribution from a protective mother who saw what court professionals sought to do to her son and understood the need for the Safe Child Act.
We are at the precipice of a breakthrough that can transform the broken custody court system. Now is the time when your help and support can make an enormous difference. I know somewhere Kyra and Kayden are so proud of their mothers and cheering us on. This time the outcome can be different, and children can be protected. 
WITH YOUR HELP!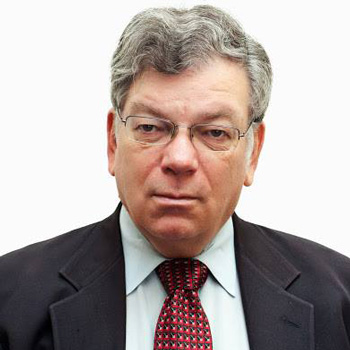 Barry Goldstein
Domestic Violence Writer, Speaker, and Advocate
Barry Goldstein is one of the leading domestic violence authors, speakers, advocates, and a frequent expert witness.
Authors express their own opinions which do not necessarily reflect the opinions of the Stop Abuse Campaign.
Comments
comments