Was your child harmed by a custody decision?
NY's Governor Hochul wants to hear from you.
New York Governor Kathy Hochul's Blue-Ribbon Commission on Forensic Evaluators is holding two hearings this month to listen to stories about forensic custody evaluators. This is our opportunity to make sure our leaders know how Forensic Evaluators in Family Courts are putting our children at risk!
Who's eligible?
If your custody case was in New York, or if you used a custody evaluator from New York in a case with multiple jurisdictions, this is a chance to tell your story. Here are the rules: 
— If you only want to submit written testimony, you can submit as much documentation as you want and the story can be as long as you want it to be. 
— If you submit written testimony only, it can be anonymized, so that your name and all identifiers will be removed. 
–If you want to submit oral testimony, it will need your name on it, and it needs to be short. Expect a three-minute time slot to speak to the panel virtually through a video call platform (we think it will be Webex). 
How do I sign up?
If interested, please complete this form and email it to FCEsession@exec.ny.gov as soon as possible, but by no later than September 20! Be sure to include which session you would like to present at, whether you are presenting oral testimony or written only, whether you want written-only testimony to be anonymized, and whether you require ADA assistance (please specify what assistance you need). 
Send the form, your written testimony, and any attachments you're comfortable with to FCEsession@exec.ny.gov. 
If you just want to watch without participating, you still must complete the form and email it to FCEsession@exec.ny.gov. Ask them to send you the link.
The sessions are scheduled for: 
Thurs. Sept. 9, 5:30 PM to 7:30 PM EST and 
Thurs. Sept. 23, 10 AM to 12 PM EST
A word of caution: if you have a case currently in court, and are represented by a lawyer, you should consult with your lawyer before speaking or sending a written statement in order to determine if this will affect your case, or could have an impact on future cases you may be involved in. If you do not have a lawyer, you may wish to consult with a legal assistance organization that provides free consultations before deciding whether to participate. If you have serious concerns regarding your safety, the safety of your children, or any possible impact on current or future court cases, please understand that if you appear in person, submit a statement, or even submit a written statement anonymously there is always a possibility that the information could become accessible to someone who could use it to harm you or your legal case. If that is your situation, the anonymous testimony would be better for you or choose not to testify at all.
Why is this important?
Elected officials use listening events, like this one, to understand the scope and impact of problems. We hope and expect that, if these events are successful, there will be other ones in the future about GAL's, judges, etc. These events will also help build legislative support for reform bills like Kyra's Law (A 5398), as well as specific bills aimed at better training for forensic evaluators. 
Whether or not you decide to testify, we hope you will share this information far and wide so as many people as possible hear about it and have the opportunity to let their voices be heard. Please let us know if we can be of help. You have more power than you know. Together, our voices can protect children from tragic custody decisions!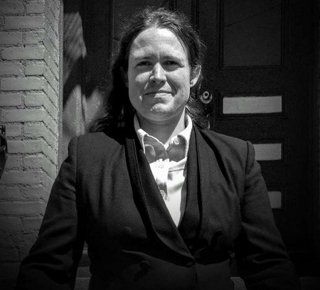 Melanie Blow
Executive Director, Stop Abuse Campaign
A survivor of incest, psychological abuse and a host of other childhood trauma, Melanie now uses her talents to prevent Adverse Childhood Experiences. Melanie has over a decade of legislative advocacy regarding children's issues, and she has been published in newspapers, magazines and blogs all across the country.
Melanie has an ACE score of 6.
Authors express their own opinions which do not necessarily reflect the opinions of the Stop Abuse Campaign.
Comments
comments