The Saunders Study says Family courts must be better trained in domestic violence
Frequent and substantial complaints that custody courts use deeply flawed practices that put children in danger came from protective mothers. Court officials dismissed their concerns as coming from "disgruntled litigants." More mothers came forward and a pattern of outrageous decisions became apparent.
The United States Department of Justice commissioned a study by Dr. Daniel Saunders of the University of Michigan investigating how well court professionals, particularly evaluators, respond to domestic violence cases. Saunders' study confirms the validity of these complaints. Dr. Saunders found, "…domestic violence is frequently undetected in custody cases or ignored as a significant factor in determinations of custody and visitation.
The study specifically found, "Domestic violence is its own specialty. Qualification as an expert in the mental health field or as a family law attorney does not necessarily include competence in assessing the presence of domestic violence, its impact on those directly and indirectly affected by it, or its implications for parenting of each party.
And even though some jurisdictions are now requiring custody evaluators to take a minimum amount of training in domestic violence, that 'basic training' by itself is unlikely to qualify an evaluator as an expert, or even assure basic competence, in such cases." (report P. 133)
The initial complaints that custody courts were mishandling domestic violence cases came from protective mothers. Court officials quickly dismissed their concerns as coming from "disgruntled litigants." Later more mothers came forward and we began to see a pattern of outrageous decisions. Professionals who looked at these cases found a pattern of mistakes and dangerous outcomes. Court professionals reacted defensively to research questioning their practices. They did not seek to conduct research to see how the custody arrangements created by the courts had worked for the children. Their assumption continued to be that once a decision was made it must be right.
Mothers who continued to believe the father was dangerous after courts denied their allegations often faced severe punishment and professionals who challenged the court's mistakes often faced retaliation. There was no effective forum for courts to reconsider standard practices that had been adopted before the current scientific research was available.
It was in this context that the Department of Justice provided a grant to consider the effectiveness of evaluators and other court professionals responding to domestic violence cases. Saunders' study confirms that custody courts are using practices that inevitably result in the failure to protect children.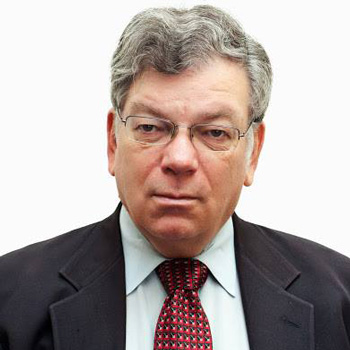 Barry Goldstein
Domestic Violence Writer, Speaker, and Advocate
Barry Goldstein is one of the leading domestic violence authors, speakers, advocates, and a frequent expert witness.
Authors express their own opinions which do not necessarily reflect the opinions of the Stop Abuse Campaign.
Comments
comments