All of us think that if we knew about a child being sexually abused, we'd do the right thing. The reality isn't that simple, but the Catholic Church has made mishandling child sexual abuse claims into an art. The scandals surrounding them moving sexually abusive priests across the country and world are well known. What is less well-known, and even more reprehensible, is the behind-the-scenes pressure the Catholic church puts on legislators to keep them from passing legislation that protects kids.
Pennsylvania is considering a bill that would let child sex abuse survivors sue their abusers up until the victim's 50th birthday. Civil suits are a crucial tool for sex abuse survivors to get a day in court, document their abuse, and thus protect other kids. They also make bad guys accountable for their actions, and that is the part the Catholic church objects to.
According to The Guardian "The lobbying campaign against the legislation is being led by Philadelphia archbishop Charles Chaput, a staunch conservative who recently created a stir after inadvertently sending an email to a state representative Jamie Santora, in which he accused the lawmaker of "betraying" the church and said Santora would suffer "consequences" for his support of the legislation. The email was also sent to a senior staff member in Chaput's office, who was apparently the only intended recipient.
The email has infuriated some Catholic lawmakers, who say they voted their conscience in support of the legislation on behalf of sexual abuse victims. One Republican legislator, Mike Vereb, accused the archbishop of using mafia-style tactics.
"This mob boss approach of having legislators called out, he really went right up to the line," Vereb told the Guardian. "He is going down a road that is frankly dangerous for the status of the church in terms of it being a non-profit."
It is predictable for guilty individuals to act in their own best interest. But with the immense resources the Catholic Church has at its disposal, they are taking self-preservation to a new level, by using their money and influence to ensure that most victims of child sexual abuse never have access to the courts.
"Representative Thomas Murt, who attends mass daily, told a colleague he was "devastated" when the priest at his church spoke about Murt's support of the legislation, even as Murt was sitting in the pews. The priest's discussion of the legislation went on for 40 minutes.
"Tom was really upset that no where did the priest mention the kids. Anyone who knows Tom knows he is extremely sincere on this issue. He just wants to do what is right," the colleague said, asking not to be named.
Ken Gavin, a spokesman for Chaput, rejected claims that the archdiocese was attempting to "shame elected officials from the pulpit".
Gavin said the Philadelphia archbishop had sent a letter explaining the church's opposition to the bill to 219 parishes throughout the area, which had been read or made available during Mass."
In all the discussion of how much this legislation will hurt the Church one essential fact is overlooked. Advocates are fighting to protect children. We are fighting to make sure people who sexually abuse them are publicly named and experience consequences. That means the Catholic church is fighting to ensure bad guys get to avoid consequences for doing bad things to kids. And the Catholic church isn't just fighting to keep their own bad guys above the law; Pennsylvania's bill will expose most sex offenders to the possibility of civil suits (child sex abuse that happens within families will be covered by this bill), and similar legislation in New York will make all sex offenders vulnerable to consequences. And clergy abuse represents about 2% of all child sexual abuse, meaning the Catholic church is lobbying not only for their own best interests, but for the best interest of sex offenders everywhere.
Feedback from legislators in New York shows this religious terrorism is not limited to Pennsylvania. Indeed, it is the best explanation of why such common-sense legislation that is so popular with voters keeps getting defeated.
Do you have a story about being bullied by the Catholic Church, or any other religious organization? We want to hear it.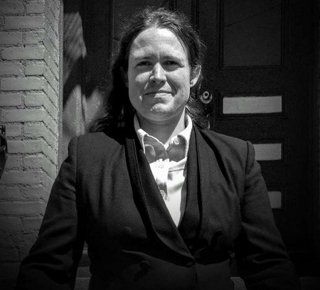 Melanie Blow
Executive Director, Stop Abuse Campaign
A survivor of incest, psychological abuse and a host of other childhood trauma, Melanie now uses her talents to prevent Adverse Childhood Experiences. Melanie has over a decade of legislative advocacy regarding children's issues, and she has been published in newspapers, magazines and blogs all across the country.
Melanie has an ACE score of 6.
Authors express their own opinions which do not necessarily reflect the opinions of the Stop Abuse Campaign.
Comments
comments