The obvious answer is Tony Moreno, the father who manipulated the court to give him the access he needed to kill his son. Aaden's mother recently filed a claim against the State of Connecticut for its failures that led to her son's murder. When discussing such an overwhelming human tragedy, we tend not to think about the financial price, but the cost is essential when considering a public policy.
When I was conducting research that led to my book about The Quincy Solution, I started by comparing the successful practices in Quincy with the flawed practices in Poughkeepsie, NY, that led to a series of domestic violence homicides. The County Legislature commissioned an investigation to learn how their practices and responses led to these tragedies. It was interesting to see that during the last recession, the county cut some part-time domestic violence advocates to balance a challenging budget. The amounts were small: $30,000 from one office and $20,000 from another agency. The legislators were not trying to hurt women but didn't understand the risks. The investigation found these cuts contributed to the series of murders. Each murder cost the county $2.5 million, so it would take 50 years of "savings" to cover the loss from the cutbacks. My lesson: money spent preventing domestic violence saves lives and large sums of money.
The $ Cost to Connecticut
Connecticut recently completed work on the state budget. It was a complicated process that included painful cuts to valuable programs while the tax rate remained higher than anyone wanted. There was no line item for the costs related to the murder of Aaden Moreno or other children who will be murdered in the coming years as long as the outdated responses remain. There was also no line item for the costs of tolerating domestic violence. Under the present process, these expenses are baked into the budget without discussion. Nor is there discussion around reducing these costs, which could leave more resources for good programs and tax cuts.
Today we have a specialized body of research that can be used to reduce domestic violence, with enormous human and financial benefits to the community. We have domestic violence advocates who understand the dynamics of abuse and the best ways to prevent and respond to domestic violence. Failure to use these resources is genuinely penny-wise and pound-foolish.
What Will Connecticut Pay for Allowing Aaden Moreno to be Murdered?
The mother of Aaden Moreno is seeking $15 million in damages for his death. Clearly, there is a liability as the public officials responding to the case were unfamiliar with the research that could have saved him. Let's say the state can limit the settlement to $5 million and spends another $2 million in legal fees. The criminal justice system will probably spend about $3 million investigating and prosecuting the case to keep the killer in prison. So $10 million is a reasonable estimate of the costs to Connecticut.
The Safe Child Act would have prevented the tragedy because the judge and other court professionals would have been trained in current research. At least some of the training would be provided by advocates who are experts in domestic violence. Judges would learn to recognize domestic violence dynamics, risk assessment, and post-separation violence. With this training, it would be easy for the judge to protect children like Aaden.
The state would probably spend about $3 million in training and resources for domestic violence agencies to participate in domestic violence cases. This would also include retraining, as court officials must learn that many outdated practices work poorly for children. There will be some savings to the court system, as less expensive advocates with expertise in domestic violence can be substituted for mental health professionals without specialized knowledge of domestic violence. There is also a provision for early hearings that can resolve cases in a few hours that now take many months or years. This will save substantial judicial costs so that if just one life is saved, the financial savings are over $7 million.
Cutting the $10.5 Billion Domestic Violence Line Item
Connecticut spends $10.5 billion annually to allow men to abuse the women they are partnered with. It is not that officials seek to encourage domestic violence, but they have failed to implement laws and policies to prevent intimate partner violence. Most of the expense is in health costs and crime expenditures. The failure of victims and their children to reach their economic potential undermines the economy and adds to the economic loss.
Not all of these expenses are incurred by state and local governments. Businesses in the United States pay an extra $158 billion for health care costs made necessary by our tolerance of domestic violence. This money could otherwise be used for higher wages, investment, and dividends, all of which would benefit Connecticut's economy. Residents pay higher insurance premiums and higher consumer costs due to the tolerance for domestic violence.
State and local governments pay a significant part of the increased health costs for Medicaid and employee health coverage. They pay for the criminal justice system, and other damage caused not only by domestic violence crime but other crimes committed by children damaged by witnessing domestic violence and thus become more likely to commit crimes and use drugs when older. The success the worst abusers presently have in obtaining custody encourages the misuse of the custody courts and resultant additional expenses. And in this challenging time in our nation's history, it is worth considering that domestic violence abusers are the most dangerous criminals for police to deal with. The Safe Child Act itself would reduce domestic violence because abusers routinely use custody courts to regain control over their victims. It would also send an important message that Connecticut takes domestic violence seriously.
Connecticut could save over $5 billion annually by implementing proven practices called the Quincy Solution that dramatically reduced domestic violence crime in communities like Quincy, Nashville, and San Diego. In Quincy, a county that averaged 5-6 domestic violence homicides enjoyed several years with no murders. The proven practices included in the Quincy Solution are strict enforcement of criminal laws, protective orders and probation rules, practices that make it easier for victims to leave, a coordinated community response, use of new research and technologies like risk assessment and GPS, and passage of the Safe Child Act.
It might seem like strict enforcement practices would increase an already-excessive prison population, but our experience is different. Contrary to popular assumptions, abusers can control their behavior. This is why they don't assault their boss, a bank teller, or partner when there are witnesses. When they learn that Connecticut has changed its policies and they will face meaningful consequences if they assault their partners, most abusers will stop. Less domestic violence means fewer children witnessing domestic violence, meaning fewer children predisposed to criminal behavior.
Conclusion
We now have substantial research that can help society respond to domestic violence and improve the quality of our lives. We now know definitively what works and what fails. Outdated practices jeopardize battered women and their children and cost the state a small fortune.
Research from the Centers for Disease Control and Prevention demonstrates that domestic violence is far more harmful than previously understood, especially for children. The research establishes that society can reduce dreaded diseases and harmful social problems by preventing domestic violence. Dutchess County thought they were saving money by undermining best practices to respond to domestic violence. The savings were illusory, but the costs were actual and painful.
We were horrified when we learned that little Aaden was thrown off the bridge. I am sure Judge Pinkus would give anything to bring Aaden back. Aaden's mother would gladly give up the millions of dollars she may receive just to have him back in her arms where he belongs. Connecticut will save billions of dollars by using the best-proven practices to prevent domestic violence, but the human benefits are far more valuable.
Childhood Trauma Affects Your Future Health
Answer these ten confidential questions developed with the CDC and understand your warning signs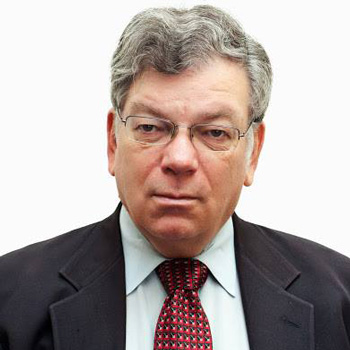 Barry Goldstein
Domestic Violence Writer, Speaker, and Advocate
Barry Goldstein is one of the leading domestic violence authors, speakers, advocates, and a frequent expert witness.
Authors express their own opinions which do not necessarily reflect the opinions of the Stop Abuse Campaign.
Comments
comments