Enabling sexual predators is not why we vote for lawmakers.
Words cannot describe the depravity of Arthur Gannon's crimes against the two young sisters he has been convicted of abusing. But he was only convicted because of uncommon luck.
Gannon's victims kept their silence for a decade. That's a long time. The trauma of child sexual abuse is so great survivors need, on average, 21 years before they can talk about their abuse. In New York, most victims lose their right to press charges on their 23rd birthday due to a statute of limitations on the crime.
That means if Gannon's victims had been a little older at the start of their abuse. If they had kept their silence just a little longer. He would still be on the street. And he would have had company. Experts say 90 percent of sex offenders never see a day behind bars for their crimes and statutes of limitations are the most significant reason.
New York's Child Victims Act (S-7296/A-9877) eliminates the statute of limitations in both criminal and civil cases. Allowing victims previously denied justice one year to sue their abusers. Meaning abusers can be revealed and barred from working with kids. New York has had 10 years to pass this bill but hasn't.
How many children have been sexually abused because of our legislators' inaction? How many more will if we aren't mindful of who gets our votes in November's state elections?
Let's not vote for lawmakers who enabling sexual predators.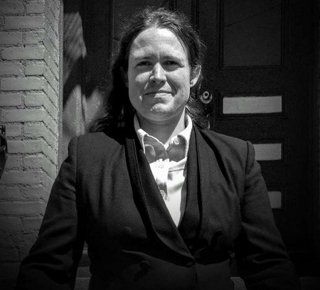 Melanie Blow
Executive Director, Stop Abuse Campaign
A survivor of incest, psychological abuse and a host of other childhood trauma, Melanie now uses her talents to prevent Adverse Childhood Experiences. Melanie has over a decade of legislative advocacy regarding children's issues, and she has been published in newspapers, magazines and blogs all across the country.
Melanie has an ACE score of 6.
Authors express their own opinions which do not necessarily reflect the opinions of the Stop Abuse Campaign.
Comments
comments