How Can Child Murders Fail to Inspire Custody Court Reforms?
Journalist, Jan Kurth contributed chapters to both books, but perhaps her biggest contribution was putting together in one place the all too many stories about abusive fathers involved in contested custody cases killing their children.  In many of these cases the court gave the fathers the access they needed to kill the children.  Jan's Dastardly Dads blog posted stories about 175 such murders in a two year period beginning in 2009.
Dr. Dianne Bartlow created a research project for her class based on Jan's work.  The main question they hoped to answer was what reforms the courts had created in response to these tragedies. To learn the answer, Dianne and her students reached out to judges and court administrators for communities where the fathers murdered the children. They did not have subpoena power so the court officials who agreed to participate tended to be the ones most educated and interested in domestic violence (DV) issues.  In other words Dianne spoke with the best judges when it comes to responding to DV.
This led to an informative discussion about the court response to DV with many valuable points.  The judges said that courts need to err on the side of safety because if they take risks and are wrong the children may never recover.  Interestingly, some of the judges said they believed that alienation theories have been thoroughly discredited and that no judges would today rely on PAS based practices.  The good judges wouldn't use PAS by any name but unfortunately too many inadequately trained judges continue to destroy children's lives because of Gardner's unsupported theories. A couple of judges suggested that some of their colleagues bend over backwards to keep even dangerous abusers in children's lives because so many other fathers have abandoned their children. This is an interesting and I believe accurate explanation for some of the bias we see against protective mothers. Naming the problem is important to solving it.
The answer to the question Dr. Bartlow was asking was shocking, but also revealing. In response to the tragedies in their communities, the courts essentially created no reforms because they all assumed the murder in their community was an exception. This demonstrates one of the fundamental problems with custody courts' response to DV. The courts tend to focus on each case and each issue separately, so they routinely miss patterns.  This is a critical error because context is so important to understanding DV.  Significantly, the same mistakes that lead to these child murders more often result in less dramatic but extremely harmful outcomes in which children's health, safety and future are jeopardized by continued exposure to dangerous abusers. In the United States, the custody courts fail to protect 58,000 children every year.
How Can Society Tolerate the Sexual Abuse of One-Quarter of Our Children?
Most people were shocked when the long-term sex abuse scandals in the Catholic Church and Penn State were finally revealed, but they are part of a much larger failure in society's response to child sexual abuse.  There are many flawed practices and mistaken beliefs that contribute to this tragedy, but in her chapter, Camille Cooper helps expose a routine failure in our response to child sexual abuse. We have created a system of responses that discriminates against most child victims and results in only a very small percentage of sexual crimes against children being taken seriously.
Camille found that when the offender is a stranger, the investigation is led by law enforcement. They aggressively investigate the alleged crime, gather evidence to use in a criminal prosecution and quickly seek to interview the offender and pressure him to take a lie detector test. In other words we seek to punish strangers who prey on children. When the perpetrator is someone the child knows, and especially a close relative like a father or step-father the process is completely different. The investigation is usually led by a social worker. The family is given plenty of notice, giving the offender time to destroy evidence and silence the child. The focus of the investigation is reunification, so the investigator is not concerned with preserving evidence.  The social worker seeks to reconcile the child with their rapist in order to maintain the family relationship.  If the case winds up in custody court, the lack of evidence is treated as proof the report was deliberately false.  This often results in custody for the perpetrator and supervised or no visitation for the protective parent.
The scandals in the Catholic Church and Penn State lasted long after they should have been discovered and punished because of a widespread disbelief that people who are successful in other parts of their lives could commit such heinous crimes.  One of Jerry Sandusky's victims explained that he did not report Sandusky's abuse sooner because he did not think he would be believed. It is often easier to blame the victim or a mother trying to protect her child than to confront the offender. Abusers and their advocates help perpetuate the myth that false reports are common.
The ACE Research demonstrates that one-quarter of children in the United States are sexually assaulted before their 18th birthday with catastrophic consequences that include shorter lives, increased health problems and a variety to obstacles that will prevent many of the children from ever reaching their potential or enjoying their lives.  These findings are not new, but ACE eliminates any justification for denying or minimizing the harm and frequency of child sexual abuse.
Permitting one-quarter of our children to be harmed by sexual assaults is intolerable. The chapter by Camille Cooper should force society to create the needed reforms. Recent campaigns to prevent rape on college campuses and sexual abuse in the military were long past due. Once the public was aware of the frequency of these violations, the status quo could not continue. The same certainly applies to the widespread failure to protect our children.  It is a scandal the media can no longer ignore.
The High Cost of Tolerating Domestic Violence
Just like child murders and sexual assaults, the frequency of DV is depressing, but my chapter about successful practices in Quincy and other communities gives good reason for hope. The work of innovative and courageous leaders like Bill Delahunt, Judge Albert Kramer, Sarah Buel and Andy Klein provided a model for how DV crime can be prevented.  In Quincy, a county that averaged 5-6 homicides enjoyed several years with no murders based on the practices developed in Quincy.  District Attorney Delahunt noticed that virtually every inmate at a nearby high security prison had a childhood history that included DV and often sexual abuse. He believed that if he could prevent DV crimes it would reduce all crimes and that is exactly what the leaders in Quincy accomplished.
I was not surprised at the ability to dramatically reduce DV crime because I was aware of the successful practices in communities like Quincy, San Diego and Nashville. While interviewing community leaders in Quincy, Erin Miller gave me a link to a study by the Academy on Violence and Abuse. THE WORLD CHANGED WHEN I READ THE RESULTS. The study demonstrates that the United States spends $750 billion a year on health costs caused by DV. When I calculated the additional costs from crime and the inability of direct victims, children and even abusers to reach their economic potential as a result of DV, I realized the United States was spending over one trillion dollars every year to tolerate DV. This should be viewed as an unintended abuser subsidy. And the best practices from an updated version of the Quincy Solution would quickly save $500 billion every year.
If this sounds too good to be true, it might be worth looking at important medical research from the Centers for Disease Control and Prevention called the ACE Studies. The fundamental findings are that children exposed to DV, child abuse and other traumas will live shorter lives and suffer more illness and injury throughout their lives. The essence of DV is that abusers use a variety of tactics, most of which are neither physical nor illegal, to scare and coerce victims to do what the abuser wants. This causes and is intended to cause fear in the direct victim but also frightens children. Living with this fear causes the worst kind of stress that leads to many common and often catastrophic health and social problems. DV is often connected to the other nine adverse childhood experiences that create so much harm to children. Domestic abusers are 40-60% more likely to commit physical or sexual child abuse and DV should be understood as emotional abuse of children. Our present level of DV and child abuse is based on a long tolerance for behaviors that were once accepted and legal. These behaviors, legal and illegal result in higher rates of cancer, heart disease, diabetes, mental illness, suicide, crime and substance abuse. Thankfully the opposite is also true; using the effective practices in the Quincy Solution will significantly reduce these dread diseases and social problems.
If women had as much influence as men in this society, DV would have been dramatically reduced a long time ago. We should make the needed reforms because of the horrific pain and suffering so many women and children suffer because stopping DV has not been a high priority. The huge financial savings offered by the Quincy Solution will provide a huge incentive for public officials to take the actions they should have taken long ago just because it is the right thing to do. These financial benefits make dramatically reducing DV realistic for the first time in our history—IF THE PUBLIC KNOWS.
Conclusion
Child murders, child sexual abuse and DV are painful topics that suffer from a public tendency to disbelieve, turn away from and pretend that it isn't as common as the research shows. But we cannot prevent these tragedies until people are willing to open their eyes and confront the painful reality. This is why the three chapters discussed in this article are so valuable. The tendency to turn away from painful topics like these means it takes courage for journalists, public officials and the general public to focus on these issues. I have seen the victims, their supporters and loved ones display incredible courage in responding to these catastrophic tragedies. Now it must be our turn.
I cannot leave this topic without addressing the hidden role of custody courts in enabling abusers to continue to commit their horrific deeds. No judge wants to see a child raped or murdered and with rare exceptions they don't want to promote DV assaults. Nevertheless, the present standard practices serve to promote these preventable tragedies. Many of the child murders discussed by Dr. Bartlow were facilitated by court decisions giving abusive fathers the access they needed to kill the children.
Although deliberate false reports by mothers concerning child sexual abuse occur less than two percent of the time the courts award custody to the alleged abusers in 85% of the cases. The worst abusive fathers and the organizations and professionals who support them have developed legal tactics to undermine DV laws. Few court professionals recognize the pattern in which courts help abusers regain control over their victims.
Many of the judges interviewed by Dr. Bartlow said they cannot imagine that their colleagues would send children to live with abusers. Many protective mothers who have been horrifically mistreated and retaliated against by the courts cannot imagine that the courts' harmful actions are not deliberate. The courts send children to abusers because they don't know how to recognize the abuse and danger so tend to minimize the risks posed by alleged abusers.
Some of the judges interviewed said their colleagues need to err on the side of safety. This practice is supported by the chapters discussed in this article. The best judges told Dr. Bartlow that no reforms were created in response to the tragedies in their community because they assumed the tragic cases were exceptions. In a separate chapter in our book, Dianne Bartlow and I offered the courts the reforms that could better protect children. The same practices that would protect the children from living with abusers and ruining their lives would also reduce DV, prevent child sexual abuse, and save children from court-assisted murder.
Stop Abuse Campaign's Research Director Barry Goldstein has recently released a new book: Domestic Violence, Abuse and Child Custody Vol. II . It answers some significant questions:
Why have custody courts failed to create needed reforms in response to the 175 child murders by fathers involved in contested custody over a two year period? 
Why can't the United States protect the 25% of its children who are sexually abused by the time they reach 18? 
How much does it cost to tolerate widespread domestic violence and child abuse which proven practices can prevent?
The new second volume updates the current research to include critical breakthroughs like the ACE (Adverse Childhood Experiences) Research and Saunders' Study.
Especially exciting are chapters providing new research that should forever alter our response to child murders, sexual abuse of children and domestic violence.
Domestic Violence, Abuse and Child Custody which I co-edited with Dr. Mo Therese Hannah is a groundbreaking book that brings together the leading DV experts in the U.S. and Canada assembling the most important current research in one book so that it would be readily accessible to court and other professionals attempting to respond to DV cases.
The new second volume updates the current research to include critical breakthroughs like the ACE (Adverse Childhood Experiences) Research and Saunders' Study.  Especially exciting are chapters providing new research that should forever alter our response to child murders, sexual abuse of children and domestic violence.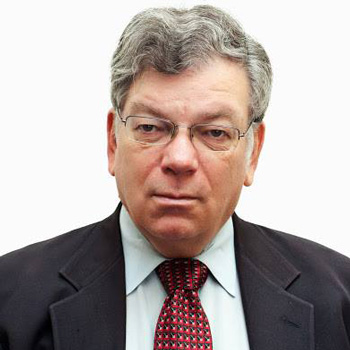 Barry Goldstein
Domestic Violence Writer, Speaker, and Advocate
Barry Goldstein is one of the leading domestic violence authors, speakers, advocates, and a frequent expert witness.
Authors express their own opinions which do not necessarily reflect the opinions of the Stop Abuse Campaign.
Comments
comments