The victims were Neshante Alesha Davis and her two-year-old daughter Chole Nichole Davis-Green.
The child's father allegedly admitted to killing them after demanding the mother drop her petition for child support. In a society that values the "rights" of even abusive fathers to have a relationship with their children over the safety of abused women and their children, it is unsafe for the mothers and children to seek court protection or needed financial support. It is also unsafe to allow unsupervised visitation or to waive financial assistance. And so mothers are blamed no matter what strategies they attempt to use to protect themselves and their children.
I wrote about some of the problems in Maryland concerning domestic violence and child abuse in my book, The Quincy Solution: Stop Domestic Violence and Save $500 Billion. In the Castillo case, Dr. Amy Castillo asked the court for a protective order against her husband, who had threatened to kill the children. The judge refused to protect the children partly because the couple had sex before coming to court. The judge assumed the father couldn't be that dangerous if they were still engaging in marital relations. Having no understanding of domestic violence dynamics, the judge never considered it might not be safe for the mother to refuse. The father used the access provided by the court to kill the three children.
The father was a suspect in two prior murders and abused the mother.
In the Rams case, the father was so dangerous that even in the broken custody court system, the court initially limited the father to supervised visits. The father was a suspect in two prior murders and abused the mother. In a court system that often seems happy to allow safe, protective mothers who are the children's primary attachment figures to continue supervised visits for many years, the judge could not wait to give the dangerous father unfettered access to the toddler.  Prince McLeod Rams drowned during the fourth visit.
Let me be clear. Killing their partners and their children is not how abusers start their abuse.  It is how they end it. Their abuse is not based on an individual incident or a response to anything the victims do. These crimes and the many earlier legal tactics are based on their beliefs and sense of entitlement. When society fails to hold abusers accountable, gives them untold chances, and fails to respond effectively to continuing tragedies, these ineffective responses support the sense of entitlement that abusers have. This is an important reason why communities that have developed effective responses based on accountability and monitoring enjoy dramatic reductions in domestic violence crime, and communities that cut abusers slack suffer more tragedies.
Response From Maryland Officials
When communities face horrific tragedies, public officials and the general public are often deeply and personally impacted by the events. In the stories about this tragedy, some officials have said exactly what I want them to say.  Prince George's County State's Attorney Angela D. Alsobrooks said her office would aggressively investigate and prosecute the crime to "bring Mr. Johnson to justice and bring peace to this family." She also said, "We are tired of talking about babies dying in our community."  Hank Stawinski, the county's interim police chief, said, "Coming and talking about the death of another child, it's unacceptable."
I am sure they were sincere when they made their statements. Significantly, enlisting the prosecutor's office and law enforcement community would be a significant part of implementing the Quincy Solution.  Maryland or Prince George's County could adopt the best practices that worked in communities like Quincy, San Diego, and Nashville to dramatically reduce domestic violence, especially murders.  Quincy (Norfolk County), a county that averaged 5-6 homicides, enjoyed several years with no murders. So Ms. Alsobrooks and Mr. Stawinski, if you are serious about preventing the tragedies, I would be delighted to work with you to make it happen.
What have you done in response to the tragedy in your community to reform practices to make children safer?
The other critical ingredient will be the reform of the custody courts. Dr. Dianne Bartlow wrote an essential chapter in the second volume of Domestic Violence, Abuse, and Child Custody.  She followed up on the 175 child murders by fathers involved in contested custody by interviewing judges and court administrators in the communities that suffered these tragedies. She asked the question I believe should be uppermost in the minds of the court system. What have you done to reform practices to make children safer in response to the tragedy in your community?
Indeed, that should have been asked after Rams and Castillo. The judges interviewed by Dr. Bartlow tended to be the best ones which is why they took the time to discuss domestic violence cases.  Nevertheless, their answer was essentially nothing because they all assumed the tragedy in their community was an exception. There have been too many tragedies in Maryland and in the United States to maintain their dangerous assumption.
The Safe Child Act will prevent these tragedies by making the health and safety of children the first priority and taking advantage of current scientific research and a more multi-disciplinary response so that courts can better recognize and respond to domestic violence.  The best way to permit still more tragedies is to keep doing what we are doing now.
Conclusion
At the Stop Abuse Campaign, we write about these preventable tragedies all too often because they illustrate the need for the reforms we are seeking. It is painful and traumatic for our staff to work on these tragedies, mainly because many of my colleagues are drawn to this work because of the personal trauma they suffered. We also recognize that it is painful and traumatic for our readers and supporters to hear about these tragedies. But it is so much worse for the victims and their families. Indeed it is not unreasonable to expect that a two-year-old should have the opportunity to enjoy her total life expectancy.
We know how to prevent most of these tragedies. We are confident the Quincy Solution will make a massive difference because it has been successful everywhere it was tried. The Quincy Solution is also supported by sound scientific research.  I was impressed that Ms. Alsobrooks and Mr. Stawinski spoke not only of the need to convict the murderer but to take steps to prevent these terrible crimes in the future. Creating the needed reforms will bring enormous benefits to our children and society. We are ready to work with them and anyone interested in implementing the necessary reforms. The only reward I seek is not having to read about these stories ever again.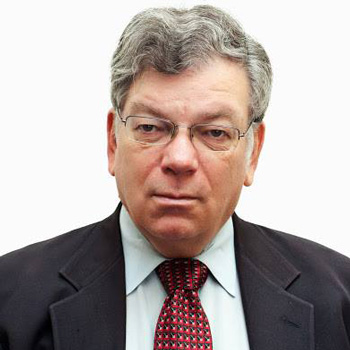 Barry Goldstein
Domestic Violence Writer, Speaker, and Advocate
Barry Goldstein is one of the leading domestic violence authors, speakers, advocates, and a frequent expert witness.
Authors express their own opinions which do not necessarily reflect the opinions of the Stop Abuse Campaign.
Comments
comments