Another New York cover-up
At least seven youngsters were sexually abused at a Jesuit school in New York, and Catholic officials have been keeping it secret for a year, according to a report being released today by a victim. We applaud that victim's courage.
Cardinal Timothy Dolan should denounce and discipline Jesuit officials for their reckless and callous secrecy. He should use pulpit announcements, church bulletins and parish websites to warn others about Louis Tambini. He should insist that Jesuits do a thorough mailing to all current and former Loyola students, staff and alum, accurately describing the wrongdoing by those who committed and conceal this abuse and begging victims, witnesses and whistleblowers to call police.
The Jesuits should do all of this and more. But ultimately a bishop is responsible for the safety of his flock and for the actions of religious order clerics he allows to work in his diocese. So Dolan can't duck, dodge and deny here. He must take clear, strong, public steps to expose wrongdoers, warn parents, protect kids and help victims.
No matter what church officials do or don't do, we urge every single person who saw, suspected or suffered child sex crimes and cover ups in Catholic churches or institutions – especially in New York City – to protect kids by calling police, get help by calling therapists, expose wrongdoers by calling law enforcement, get justice by calling attorneys, and be comforted by calling support groups like ours. This is how kids will be safer, adults will recover, criminals will be prosecuted, cover ups will be deterred and the truth will surface.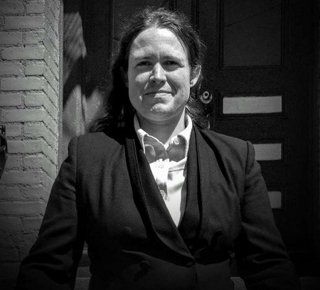 Melanie Blow
Executive Director, Stop Abuse Campaign
A survivor of incest, psychological abuse and a host of other childhood trauma, Melanie now uses her talents to prevent Adverse Childhood Experiences. Melanie has over a decade of legislative advocacy regarding children's issues, and she has been published in newspapers, magazines and blogs all across the country.
Melanie has an ACE score of 6.
Authors express their own opinions which do not necessarily reflect the opinions of the Stop Abuse Campaign.
Comments
comments