Good people throughout the universe were outraged when Judge Aaron Persky sentenced Stanford University rapist, Brock Turner to just six months in jail after conviction of three counts of rape committed against an unconscious woman. The judge became the first judge in 87 years to be removed by the voters in Santa Clara County. California has a recall process that allows voters to remove a judge who acts improperly.
Brock Turner was an accomplished swimmer and Olympic hopeful. After a fraternity party, two graduate students caught Turner raping an unconscious woman behind a dumpster and held him until police arrived. He was convicted by a jury and the prosecutor recommended a six-year prison sentence.
The victim issued a powerful impact statement that deeply touched the public and provided support for the #MeToo movement. Brock's father issued an offensive statement suggesting that a bad twenty minutes should not outweigh the other twenty years of his life.
Judge Persky defended his actions and issued a statement that appeared on the ballot.
"As a prosecutor, I fought vigorously for victims. As a judge, my role is to consider both sides. California law requires every judge to consider rehabilitation and probation for first-time offenders. It's not always popular, but it's the law, and I took an oath to follow it without regard to public opinion or my opinions as a former prosecutor."
Legal Community Raise Concerns About Persky's Removal
Although I have a lot of anger caused by the frequency that courts mishandle domestic violence custody cases and harm children, the legal community has some legitimate points about the consequences of removing a judge based on bad decisions. We don't want judicial decisions being based on public opinion or how the political winds are blowing.
I remember a case in Westchester County where a fire in a hotel killed several people. A jury convicted a working class man of arson and murder but the judge vacated the decision because he didn't believe the evidence supported the verdict. Many in the public were outraged, but the judge had the courage and ethics to do what he believed was right. Judges do need to be able to make such principled decisions.
While judges have to be able to make unpopular and even bad decisions, the court system needs an effective accountability process. There are many ways a judge could be held accountable, but many of the avenues have been blocked. Judges have immunity from lawsuits exactly so they can make unpopular decisions. This is necessary because it would usually be the wealthier and more aggressive party that would be most likely to sue judges over unfavorable decisions. In child custody cases that would be the abusers.
Judges are subject to discipline from judicial conduct committees but in most states the committees are underfunded and run by the legal establishment that often has a bias in favor of the judges they may appear before or are colleagues of.
Appeals decisions provide another way to hold judges accountable, but appellate courts often defer to judges based on the fact the trial judge witnessed the demeanor of the witnesses. The media could provide accountability, but they rarely investigate improper judicial actions. Judges often use gag orders, confidential settlements and retaliation against litigants and zealous attorneys to hide their bad decisions or conflicts of interest.
Judge Persky Demonstrated More than Bad Judgment
The decision to provide extreme leniency to a privileged rapist was caused by more than bad judgment. Sexism, racism and classism permeated the judge's analysis of the case. He was more concerned with how the criminal consequences would impact a wealthy, white man than the lifelong impact on the victim.
The judge minimized the consequences of the defendant's sexual assault. There is every reason to believe these same biases have affected other decisions by Judge Persky and would have continued to do so as long as he remained on the bench. Even after the uproar caused by his outrageous decision, the judge continued to defend his action.
At least forty states have created court-sponsored gender bias committees. They have found widespread gender bias particularly against women litigants. Much of this bias is based on myths and stereotypes so that the judge is unconscious of his bias and the harm he is doing.
Typically the mistakes are far more subtle than Persky's actions in the rape case. The judge demonstrated no ability to recognize the enormous harm the rapist caused and yet he was so concerned about how the punishment would impact this wealthy, white man. There have been all too many other cases in which gendered crimes against women have been minimized by judges who then faced outrage over the biased decisions. None of these previous atrocities informed the actions of Judge Persky.
Crimes like rape and domestic violence are among the most underreported crimes the legal system deals with. The insensitive and biased responses of judges like Persky contribute to discouraging reports and encouraging rapists to expect to get away with their crimes. Judge Persky is incapable of treating women victims fairly or objectively.
Far more than making a mistake on an individual case, Judge Persky is unqualified to respond to a wide variety of cases that are impacted by his biases. The message from his removal is not that leniency can destroy your judicial career but that we cannot tolerate sexist, racist and classist biases in the courts.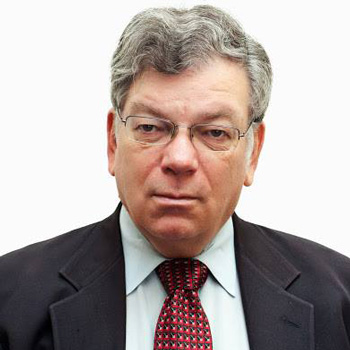 Barry Goldstein
Domestic Violence Writer, Speaker, and Advocate
Barry Goldstein is one of the leading domestic violence authors, speakers, advocates, and a frequent expert witness.
Authors express their own opinions which do not necessarily reflect the opinions of the Stop Abuse Campaign.
Comments
comments