Child Victims Act victory in New York.
We did it!
Today, New York is a safer place for children, a better place for survivors of child sexual abuse and a worse place for sex offenders.
The Child Victims Act, a bill that will lengthen New York's statute of limitations for child sexual abuse and give victims a year to sue their abuser, has passed both houses as of today and is off to the desk of Governor Cuomo, who has said he will sign it.
Research shows that it takes most survivors of child sexual abuse decades to disclose their abuse.  New York's former statute of limitations kept most victims from pressing charges after their 23rd birthday. This ensured that most abusers were above the law.
Assemblywoman Linda Rosenthal and Sen. Brad Hoylman, both Manhattan Democrats, sponsored the bill in the State Assembly and Senate.
When signed into law, the legislation that was voted on today will extend New York's criminal SOL until victims'  28th birthday and the civil SOL until the victims' 55th birthday. The legislation that passed today will also give victims who are already over the age of 23 one year in which to sue their abusers or institutions that facilitated their abuse.
The Catholic Conference lobbied heavily against this bill, and for years it only had a single Senate sponsor. The Stop Abuse Campaign was instrumental in building momentum in the Senate, and by 2016 most of the Democrats and break away IDC members had signed onto it. The Republican majority leader, Senator John Flanagan, remained steadfastly opposed.
It took over twelve years, countless hours in Albany, countless meetings with stakeholders and 86,846 signatures on our petition.
Together, so many survivors and their allies have raised their voices, shared their stories and stood up for children that we could no longer be ignored.
I stand proud as one of those survivors.  #MeToo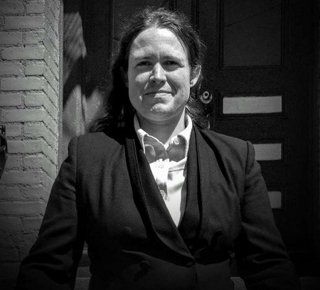 Melanie Blow
Executive Director, Stop Abuse Campaign
A survivor of incest, psychological abuse and a host of other childhood trauma, Melanie now uses her talents to prevent Adverse Childhood Experiences. Melanie has over a decade of legislative advocacy regarding children's issues, and she has been published in newspapers, magazines and blogs all across the country.
Melanie has an ACE score of 6.
Authors express their own opinions which do not necessarily reflect the opinions of the Stop Abuse Campaign.
Comments
comments