Help protect this child before his father's penis games start again
Whatever good things that can be said about the United States, they don't include our response to rape and sexual assault. A child born today has a 25% chance of being sexually abused before they reach 18. The custody courts disbelieve 94% of child abuse reports and actually give custody to alleged rapists and abusers 85% of the time. 
Today, I am writing about what should have been the easiest opportunity in the world for a Family Court to protect a vulnerable child.
The boy, we can call him El Nino Sol as his real name is being withheld for his security, first told his mother about the father's abuse when he was two. He begged not to go for visitation and told his mother the father makes him play the "penis game."
When he was three the mother, who had a court related appointment, left her son with his best friend and the friend's mom The boy took his friend into a bedroom and convinced him to remove his clothes By the time the mom found them, the boy's penis was sore from trying to push it up his friend's bottom and he peed all over his friend's back. Behaviour one might expect from a sexually abused child.
The evaluator who claimed to be a sexual abuse expert dismissed this extreme behavior as "just playing doctor." The boy's teacher had to keep him close by because he repeatedly tried to engage other boys in sexual play. Some of the boys he abused in turn abused other boys. Only in a severely broken system in which court professionals automatically assume any child sexual abuse report must be false could a court fail to believe such an obvious case in which there is no other possible explanation for the child's behavior.
This absurd decision was made by a NYC Family Court. Around the same time the New York Times reported a burning car with doors chained shut, and a 3-Year-Old Victim of the same courts. The fire was started by her abusive father after the court refused the mother's desperate pleas to limit any visitation to be supervised. After the murder the mother said she was sorry she hadn't refused to allow the visitation even if she went to jail. 
The mother of the boy we are trying to save ran to Costa Rica to save her son. She selected Costa Rica because it has a reputation as a humanitarian country that tries to help refugees. The boy's wealthy father found them and sought to have her extradited. The mother requested asylum because it isn't safe for her son to return to a country that routinely fails to protect child sexual abuse victims.
I went to Costa Rica to testify on behalf of the boy. They had just one day to complete the trial and started in the afternoon. The father was allowed to use most of the time telling his lies. By the time it was the mother's time, it was close to five o'clock so the mother's witnesses were told to hurry-up and I was not permitted to testify. The judge was never told how America's custody courts harm children; which was supposed to be the subject of the hearing.
Recently, I was walking around Costco in tears after receiving a text that the biased judge had ordered the child back to his father; where he could resume the penis game. The next day there was a miraculous reprieve. Another judge signed an order staying the offensive order.
This precious child has been given no voice in his life and future.We must be his voice. He can overcome the trauma he has experienced, but only if we are heard and he is protected.
We need you to sign our petition and send an email to the Ambassador from Costa Rica. I have started the email below.
All you need to do is finish the last sentence saying why this case is important to you and then add your name and send it to the Ambassador at embcr-us@rree.go.cr
Draft email for you to send to the Ambassador of the Republic of Costa Rica to the United States of America. Complete the last sentence about why this case is important to you. 
Dear Ambassador Fernando Llorca Castro
Today, in Costa Rica, a precious little boy awaits his fate without the mother he loved and who risked everything to protect him from his father's penis games.
Any good mother would protect her child from Dad's "penis-game." This mother fled to Costa Rica's reputation for justice and civil rights to protect her son from an abusive father, and from America's custody courts.
She is not the first mother to flee to a foreign land to protect her son from America's custody courts. American mother, Holly Collins lost custody of the two children she was trying so hard to protect from their father's rages and beatings. When Collins believed that her children might not survive another day  she fled and received political asylum in Holland. 
Ambassador, please support asylum for El Nino Sol. A child who deserves Costa Rica's protection, not more penis games with his father.
I hope you will make your government aware of this boy's plight. This case is important to me because _________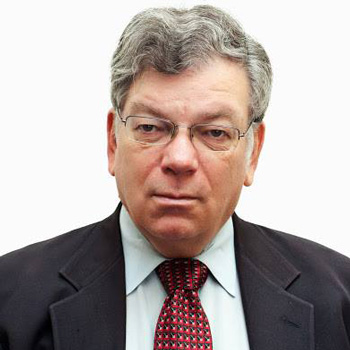 Barry Goldstein
Domestic Violence Writer, Speaker, and Advocate
Barry Goldstein is one of the leading domestic violence authors, speakers, advocates, and a frequent expert witness.
Authors express their own opinions which do not necessarily reflect the opinions of the Stop Abuse Campaign.
Comments
comments