Make New York Family Court safe for NY children
I am in tears. Kyra's Law was introduced today in the NY Assembly. Let me tell you why this might be the most important event in my life.
I was born in New York and lived most of my life there. I learned about domestic violence in a good way and learned about the court system in the worst possible way.
Let me tell you what I saw:
I saw a four-year-old girl penetrated after the court gave an admitted child molester unprotected visitation; I saw a nurse who could have been helping with the pandemic, but she committed suicide because she could not live with the abusive father having custody of her daughter; I saw the Dutchess County Mother-of-the-year sent to jail for almost a month while she was 7-month's pregnant because she kept saying objection in order to preserve her right to appeal a decision that would mean she might never see her children again; I lost my law license for writing an article asking the state legislature to pass a law so other women would never be mistreated by the court like the pregnant woman in jail.
The worst part of my work is needing to respond to the most tragic stories that could never happen if courts knew how to respond to domestic violence and child abuse. A Manhattan court ordered a young boy returned to a father who kept playing the "penis game" with him. 
A Queen's court gave visitation to a father who locked his daughter's seat belt and set the car on fire. 
A Suffolk County Court sent a boy to a father who locked him in a cold garage until he died. 
Kyra's Law is named for a two-year-old girl sent by the Nassau County Family Court for visitation with the violent and mentally ill father who killed her.
The worst part of these stories is that the New York Court System believes they did everything right. They think there is no need for reforms. This means they will keep making these cruel mistakes, and innocent children will pay the price.
With rare exceptions, the courts do not use the most important scientific research like the ACE Study (Adverse Childhood Experiences) and the Saunders Study.  They continue to use the kind of inadequately trained professionals who exposed the children in two of my examples to sexual abuse. They don't err on the side of making sure children are protected. Instead, they think that children benefit from keeping even the worst abusive fathers in their lives.
Kyra's mother, Jacqueline Franchetti, endured more pain and showed enormous courage to promote legislation that would save other parents from the preventable tragedy she had to live through. I helped with the drafting of Kyra's Law. It is a Safe Child Act. The solution that the Stop Abuse Campaign is promoting.
I will write other articles to discuss Kyra's Law provisions and how we know they will make such a positive difference. But this article is personal.  I was interviewed on a television show while working on the case in Dutchess County. The reporter asked me what kind of attorney I was. I told him the truth. I said I was the worst attorney in the history of the world. I knew that because I kept losing cases when I had the most overwhelming evidence possible.
My losing is not important, but it is unconscionable for the children in these cases to lose. 
Kyra's Law must pass to protect the children because the court leaders have demonstrated they refuse to create the reforms needed to safeguard children.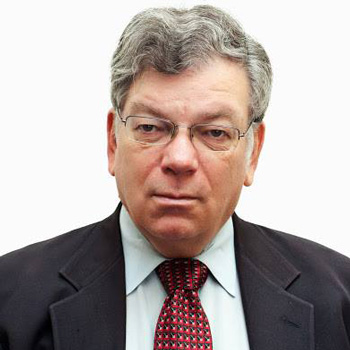 Barry Goldstein
Domestic Violence Writer, Speaker, and Advocate
Barry Goldstein is one of the leading domestic violence authors, speakers, advocates, and a frequent expert witness.
Authors express their own opinions which do not necessarily reflect the opinions of the Stop Abuse Campaign.
Comments
comments