Surprise, AZ – In a case that is shocking domestic violence and child welfare advocates across the country, evidence has emerged of a family court judge protecting a child. 
The mother, listed in the court documents as Ms A. Stonished, said "I had heard so many bad things about how family court judges handle cases involving domestic violence and child abuse. I was really scared about what the judge would do, since the police didn't charge my abuser with any crimes and CPS is still investigating the abuse my daughter's pediatrician reported. But Judge Goodwon did the right thing and gave me full custody. My ex gets supervised visitation, and that may be revisited if we find supervised contact is upsetting to our daughter." 
Judge Goodwon issued a brief statement on the shocking decision, "It is my job to protect children in family court. I didn't rack up thousands of dollars in student debt to have police officers, CPS agents, GAL's, evaluators, or anyone else tell me if there's evidence of child abuse or domestic violence. We know that women and children very rarely fabricate claims like these. And we know that Adverse Childhood Experiences like child abuse and neglect can cause a lifetime of harm for children. I'm not going to risk a child's future or a mother's safety."  
Today's ruling is in stark contrast to a recent Missouri case where the judge insisted that a 14-year-old girl return to the custody of her allegedly sexually abusive father, and arrested the mother for not forcing the child into his custody. In fact, there is abundant evidence showing that family court judges usually make mistakes that harm children when they are faced with a case involving domestic violence or child abuse.
"Going to court will always be scary, but the judge made it easy. He understood child abuse and domestic violence, and he clearly values protecting children. He made it simple, and I don't see why so many other judges have a problem doing that" said Ms. A. Stonished.
April Fools.
It is of course April 1st. While family courts occasionally get domestic violence and child abuse cases right, we know it is the exception, not the rule. Satire is perhaps the only way to point out the absurdity of the situation. But if we can imagine a world where custody courts protect children and domestic violence victims, we can take steps to make it happen. Here's what you can do:
If you live in New York state, you can quickly send a letter to your elected officials asking them to support Kyra's law by putting your street address and zip code into the space on the bottom left side of this blog. This really does make a difference. 
If you live in any other state, click here to sign a petition asking your Governor to introduce the Safe Child Act. Share this video on social media, which explains the family court crisis in a simple way. 
If we can dream it, we can do it. We can imagine family court judges protecting children and domestic violence victims. If we work together, we can make cases like this fictional case standard practice.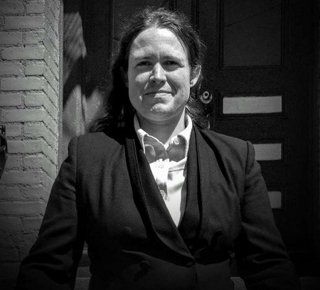 Melanie Blow
Executive Director, Stop Abuse Campaign
A survivor of incest, psychological abuse and a host of other childhood trauma, Melanie now uses her talents to prevent Adverse Childhood Experiences. Melanie has over a decade of legislative advocacy regarding children's issues, and she has been published in newspapers, magazines and blogs all across the country.
Melanie has an ACE score of 6.
Authors express their own opinions which do not necessarily reflect the opinions of the Stop Abuse Campaign.
Comments
comments