Thanks to the support of countless advocates over many months, the federal Violence Against Women Act (VAWA) was re-authorized Friday, March 11th. Even more exciting, it contains a provision called Kayden's Law that focuses on family court reform. Let's take a look at what Kayden's Law provision of VAWA means for protective parents.
What does the "Kayden's Law" provision of VAWA do?  
Kayden's Law provision of VAWA adds funding to states with certain child custody laws and standards.
What are the child custody laws and standards Kaydan's Law provision of VAWA affects? 
These child custody laws and standards include:
Limiting expert testimony to those with demonstrated expertise and clinical experience working with victims of domestic violence and child abuse

Ensuring past instances of domestic violence or child abuse are considered in custody decisions

Not restricting contact with a safe parent in order to improve a bad relationship with the other parent

Not ordering reunification treatment unless it is generally accepted as scientifically valid

Insisting court personnel complete 20 hours of initial training and 15 hours of additional training every five years
How much good will Kaydan's Law provision of VAWA do?
It's impossible to say. It's important to realize that Kayden's Law provision of VAWA doesn't make states do anything; it only provides them with a financial incentive to pass good laws and adopt good policies.
In general, states are more likely to adopt policies when they have a financial incentive to do so, but states regularly turn down incentivized policies for all sorts of reasons. It's also hard to know how these policies will work without other provisions that the Stop Abuse Campaign and other advocates are advocating for in Safe Child Acts. 
Are state laws still important to family court reform?
State laws are crucial because they can enforce the recommendations just passed in VAWA.
They can include other, more sweeping provisions that will make family court even safer for children and domestic violence victims. For example, family court legislation introduced in New York would include an early evidentiary hearing to look for domestic violence and child abuse signs. The alleged abuser gets nothing more than supervised visitation if the evidence is found. It would also ensure that child abuse or domestic violence evidence is weighted more heavily than other factors used in determining custody. 
Why is this VAWA provision named "Kayden's Law"?
This set of provisions was named after Kayden Mancuso, a seven-year-old girl who her father murdered after the judge allowed him unsupervised visits with the child. Kayden's mother has been a tireless advocate for family court reform, and a family court reform bill in Pennsylvania also bears Kayden's name. 
What needs to happen next?
We have to let state governments know that they must pass a Safe Child Act in order to protect children from abusive parents. States must prevent what happened to Kayden in PA, Kyra in NYS, Mikayla in MN, and the three young sisters in Sacramento, CA, as well as the 80 other children murdered every year across our country.
Now that VAWA has passed, states who implement the Safe Child Act will be eligible for this funding to help pay for it.
What can YOU do to help protect children in your state?
Want the Safe Child Act in your state?
Sign and share this petition.
Legislative policy analyst, Kurt Roediger, contributed to this blog.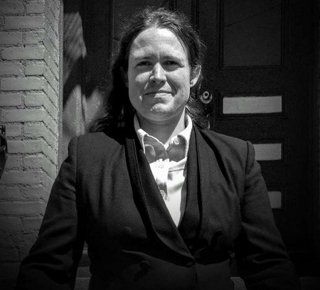 Melanie Blow
Executive Director, Stop Abuse Campaign
A survivor of incest, psychological abuse and a host of other childhood trauma, Melanie now uses her talents to prevent Adverse Childhood Experiences. Melanie has over a decade of legislative advocacy regarding children's issues, and she has been published in newspapers, magazines and blogs all across the country.
Melanie has an ACE score of 6.
Authors express their own opinions which do not necessarily reflect the opinions of the Stop Abuse Campaign.
Comments
comments