The Stop Abuse Campaign strongly opposes legislation defining gender-affirming healthcare for transgender and non-binary youth as child abuse. We strongly oppose sanctions against parents who provide this for their children.
Why we should not ban gender-affirming healthcare
There are many reasons we oppose these bans; among them are:
Gender-affirming healthcare is the standard of care. Major recent studies conclude that providing trans youth with gender-affirming healthcare decreases their risk of suicide and depression to the same level as cisgender peers. 
Experts provide gender-affirming healthcare: Children who don't align with their gender assigned at birth may begin a slow, gradual process of living their chosen gender under the guidance of a team of experts and with the cooperation of their families. They have time to explore life in their chosen gender before any doctors administer medication. This process is reversible; doctors rarely perform surgery until a child has reached the age of majority. 
Contrary to the politicized misinformation that politicians and others often tout these days, young children do not receive reassignment surgery. Expert teams give children a lot of time to experience life in their chosen gender and receive therapy and evaluations before offering any medical treatment.  
Placing children into foster care is traumatic for them, even if it is essential to save the child's life. Research links involvement in foster care to adverse outcomes such as failure to graduate high school, homelessness, and prostitution. Taking children from parents working hard to provide them with multidisciplinary, optimal care is reckless and very dangerous for these children. 
Different  LGBTQI+ children need different things to be happy, healthy, and reach their full potential in life. It is the job of families, communities, and advocates to ensure these children have what they need. It is harmful and dangerous for states to ban specific medical options that are extremely useful for some children based on bias and misinformation. For these reasons, the Stop Abuse Campaign opposes gender-affirming healthcare bans.
LGBTQI
+
organizations that provide support
Human Rights Campaign envisions a world where every member of the LGBTQ+ family has the freedom to live their truth without fear and with equality under the law.
Lambda Legal is a national organization committed to fully recognizing the civil rights of lesbians, gay men, bisexuals, transgender people, and everyone living with HIV through impact litigation, education, and public policy work.
The It Gets Better Project is a nonprofit organization with a mission to uplift, empower, and connect lesbian, gay, bisexual, transgender, and queer youth around the globe. Resources for LGBTQI youth can be accessed here.
The Trevor Project focuses on suicide prevention efforts among lesbian, gay, bisexual, transgender, queer, and questioning youth. The Trevor Project's counselors understand the challenges LGBTQ young people face. They will listen without judgment. All of your conversations are confidential, and you can share as much or as little as you'd like. Get help here.
Hopelab, CenterLink, and It Gets Better Project are excited to share imi – a free, digital, science-backed mental health web tool for queer teens to learn coping skills, hear stories from real LGBTQ+ teens, and explore resources that affirm queer identities and boost mental health.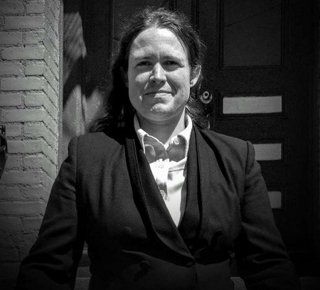 Melanie Blow
Executive Director, Stop Abuse Campaign
A survivor of incest, psychological abuse and a host of other childhood trauma, Melanie now uses her talents to prevent Adverse Childhood Experiences. Melanie has over a decade of legislative advocacy regarding children's issues, and she has been published in newspapers, magazines and blogs all across the country.
Melanie has an ACE score of 6.
Authors express their own opinions which do not necessarily reflect the opinions of the Stop Abuse Campaign.
Comments
comments