When we think about what childhood for nonbinary youth may be like, we might think about bullying nonbinary youth in school, "coming out" to parents, and current political clashes about what schools are allowed to teach about gender and sexuality. But these images don't represent the totality of anyone's childhood and don't enlighten us about ACEs (Adverse Childhood Experiences) in these children.
Non-binary, or enby, young people are youth who feel their gender is more complex than the simple male/ female dichotomy. Many identify as transgender at some point in their life, and many don't. It is a relatively new term.
ACEs and nonbinary youth
The Stop Abuse Campaign has collected over 1,800 completed ACE questionnaires by adults, primarily in the 21-30 age bracket, who identify as nonbinary, making it the most extensive data set on this topic. And unfortunately, the ACE scores among these participants were significantly higher than average. 
While this is a helpful thing to know, the more critical questions are "why?" and "how can we prevent this?". Possible mechanisms for the elevated scores include:
Nonbinary youth as the ACEs research priority
As there is increasing and emerging interest in tackling ACEs, new research priorities are outlined by the Centers for Disease Control and Prevention (CDC). With these research priorities in mind, we find ourselves uniquely able to identify and assess potential protective and risk factors for ACEs amongst LGBTQI+ youth, which can then inform effective and equitable strategies at the community level.
Our work in protecting nonbinary youth
Stop Abuse Campaign's partner, Columbia University Mailman School of Public Health, is working with us to broaden our understanding of this issue and ultimately devise strategies to protect nonbinary youth from ACEs better.
LGBTQI+ organizations that provide support for nonbinary youth
Human Rights Campaign envisions a world where every member of the LGBTQ+ family has the freedom to live their truth without fear and with equality under the law.
Lambda Legal is a national organization committed to fully recognizing the civil rights of lesbians, gay men, bisexuals, transgender people, and everyone living with HIV through impact litigation, education, and public policy work.
The It Gets Better Project is a nonprofit organization with a mission to uplift, empower, and connect lesbian, gay, bisexual, transgender, and queer youth around the globe. Resources for LGBTQI youth can be accessed here.
The Trevor Project focuses on suicide prevention efforts among lesbian, gay, bisexual, transgender, queer, and questioning youth. The Trevor Project's counselors understand the challenges LGBTQ young people face. They will listen without judgment. All of your conversations are confidential, and you can share as much or as little as you'd like. Get help here.
Hopelab, CenterLink, and It Gets Better Project are excited to share imi – a free, digital, science-backed mental health web tool for queer teens to learn coping skills, hear stories from real LGBTQ+ teens, and explore resources that affirm queer identities and boost mental health.
SAMHSA's suicide prevention line – Call 1-800-273-8255.
National Suicide Prevention Lifeline (Options for Deaf and Hard of Hearing)
For TTY Users: Use your preferred relay service or dial 711 then 1-800-273-8255
Childhelp National Child Abuse Hotline
(800) 422-4453
Substance Abuse and Mental Health Services Administration National Helpline
(800) 662-4357
In New York City, you can reach the Samaritans Confidential Hotline when you need someone to talk to 24/7.
Antony Nguyen
Columbia University Student
Antony (he/him) is a graduate student at Columbia University Mailman School of Public Health, pursuing a concentration in Epidemiology and certificate in Child, Youth, and Family Health. He served at non-profit organizations and local health departments, while also participating in research at UCSF Division of General Internal Medicine.
Authors express their own opinions which do not necessarily reflect the opinions of the Stop Abuse Campaign.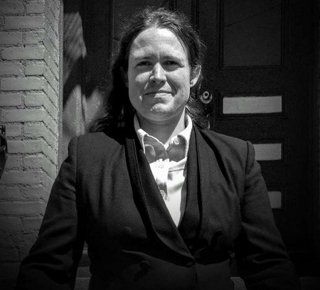 Melanie Blow
Executive Director, Stop Abuse Campaign
A survivor of incest, psychological abuse and a host of other childhood trauma, Melanie now uses her talents to prevent Adverse Childhood Experiences. Melanie has over a decade of legislative advocacy regarding children's issues, and she has been published in newspapers, magazines and blogs all across the country.
Melanie has an ACE score of 6.
Authors express their own opinions which do not necessarily reflect the opinions of the Stop Abuse Campaign.
Comments
comments