Adverse Childhood Experiences
The first step in preventing ACEs is understanding what they are.
Subscribe
ACES REPORTED BY RESPONDENTS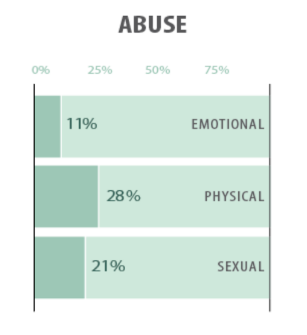 Do you or your children have ACEs?
Adverse Childhood Experiences (ACEs) prevent us from leading
healthy and happy lives. Are you ready to take the ACE test?
 
Check your ACE score
More about ACEs
How Many of Us Have ACEs?
Almost two-thirds of adults surveyed reported at least one Adverse Childhood Experience – and the majority of respondents who reported had more than one.
People with six or more ACEs die nearly

twenty years earlier

(on average) than those without ACEs
Our childhood experiences have a tremendous, lifelong impact on our health and the quality of our lives. The ACE study showed dramatic links between adverse childhood experiences and risky behavior, psychological issues, serious illness, and the leading cause of death.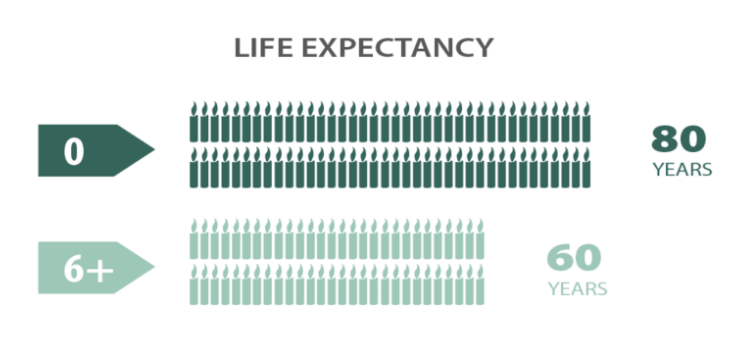 What can be done about ACEs?
These wide-ranging health and social consequences underscore the importance of preventing ACEs before the nurturing relationships and environment can have a positive impact on a broad range of health problems and on the development of skills that will help children reach their full potential. Strategies that address the need of children and their families include:
Parent support programs for teens and teen pregnancy prevention programs

Mental illness and substance abuse treatment

High-quality child care

Sufficient economic support for families with lower incomes

Home visiting to pregnant women and families with newborns

Parenting training programs

Intimate partner violence prevention

Family-friendly work
Economic Toll
The lifetime cost of non-fatal child mistreatment (which covers 5 of 10 ACEs) incurred annually in the United States is $401 billion.
What do ACEs cost you?
Take the quiz to learn your ACE score.
Childhood Trauma Affects Your Future Health.
These ten confidential questions provide your warning signs.
Start
Question 1 of 10
Before your 18th birthday, did a parent or other adult in the household often or very often…
swear at you, insult you, put you down, or humiliate you?
Yes No
Question 2 of 10
Before your 18th birthday, did a parent or other adult in the household often or very often…
push, grab, slap, or throw something at you?
or
ever hit you so hard that you had marks or were injured?
Yes No
Question 3 of 10
Before your 18th birthday, did an adult or person at least five years older than you ever…
touch or fondle you or have you touch their body in a sexual way?
or
attempt or actually have oral, anal, or vaginal intercourse with you?
Yes No
Question 4 of 10
Before your eighteenth birthday, did you often or very often feel that…
no one in your family loved you or thought you were important or special?
or
your family didn't look out for each other, feel close to each other, or support each other?
Yes No
Question 5 of 10
Before your 18th birthday, did you often or very often feel that…
you didn't have enough to eat, had to wear dirty clothes, and had no one to protect you?
or
your parents were too drunk or high to take care of you or take you to the doctor if you needed it?
Yes No
Question 6 of 10
Before your 18th birthday, was a biological parent ever lost to you through divorce, abandonment, or other reason?
Yes No
Question 7 of 10
Before your 18th birthday, was your mother or stepmother:
often or very often pushed, grabbed, slapped, or had something thrown at her?
or
sometimes, often, or very often kicked, bitten, hit with a fist, or hit with something hard?
or
ever repeatedly hit over at least a few minutes or threatened with a gun or knife?
Yes No
Question 8 of 10
Before your 18th birthday, did you live with anyone who was a problem drinker or alcoholic, or who used street drugs?
Yes No
Question 9 of 10
Before your 18th birthday, was a household member depressed or mentally ill, or did a household member attempt suicide?
Yes No
Has anything important happened before your 18th birthday that you think we should have covered?

Next
Please answer these additional questions:

Next